Even if a renovation isn't on your to-do list, it's still possible to expand your home's footprint. Vertical gardens, stylish patio furniture, and clever lighting ideas can make your porch or patio one of the best spaces in your house. Browse some of our favorite patio and porch decor ideas to craft the stylish patio furniture to enjoy all summer long.
Go Big With Pillows
Oversized pillows can hide any unforgiving marks or nicks in your furniture. Just keep in mind that you'll likely want them all to be the same shade or pattern to help bring the room together.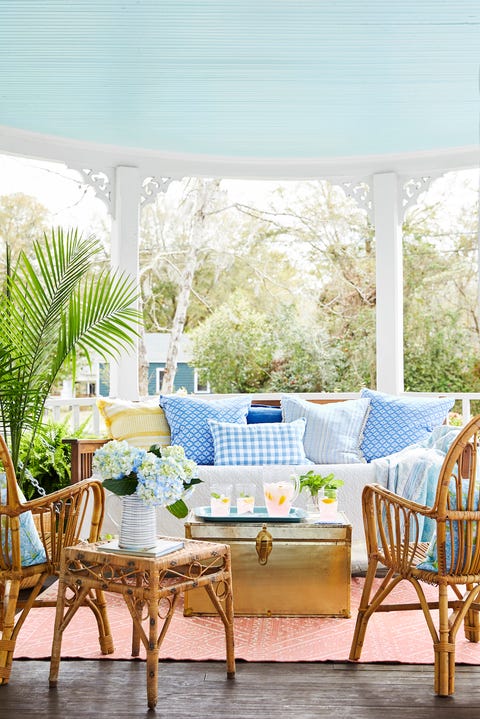 Grow Your Porch With Pavers
Lay stone patio tiles next to an existing deck to expand the usable space. Neutral stone creates the perfect canvas for all styles. Leave it bare or cover it partially with an outdoor rug.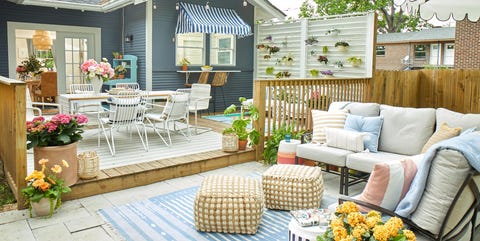 Hang an Instant Green Wall
Floating plants are like a gallery wall for the outdoors! Attach flat-backed planters to the slats using zip ties or small hooks. Include plant, flower, and herb varieties for maximum interest.