Colorful Light Fixture
Update an unattractive, outdated light fixture with a few coats of paint, round bulbs and pom-pom fringe for a whimsical touch. Strong colors overhead pull together the room's eclectic vibe.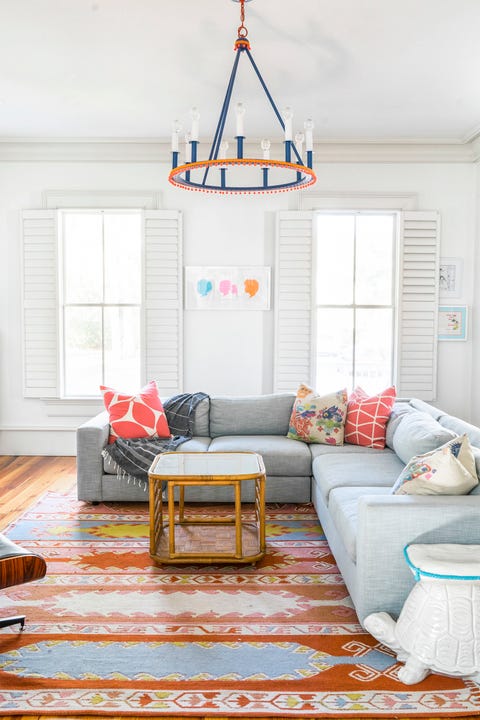 Streamlined Shelves
Refresh your storage by taking the jackets off old books (load up at yard sales) to expose the stitching or covering your collection with coordinating papers.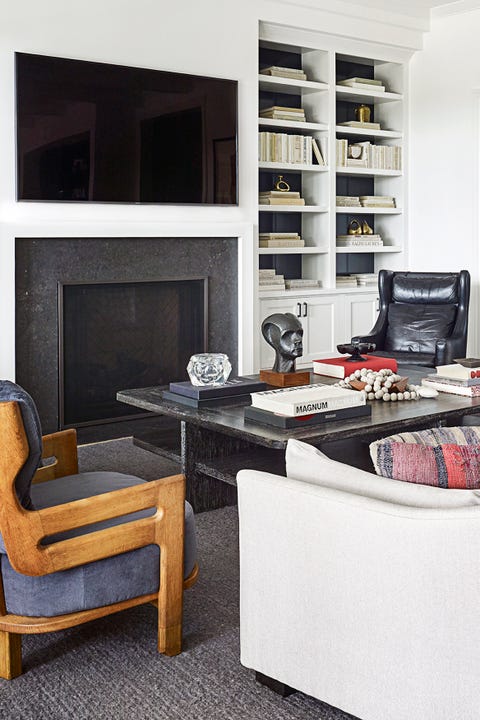 Soothing Palette
Let the vibes flow from room-to-room with another clever paint tip. "I often paint a home one color throughout," says Susana Simonpietri, interior designer and cofounder of Chango & Co. "Or, I'll try the softest hue in the room that gets the most natural light, then work through the rest of the home with deepening shades of blue and gray."